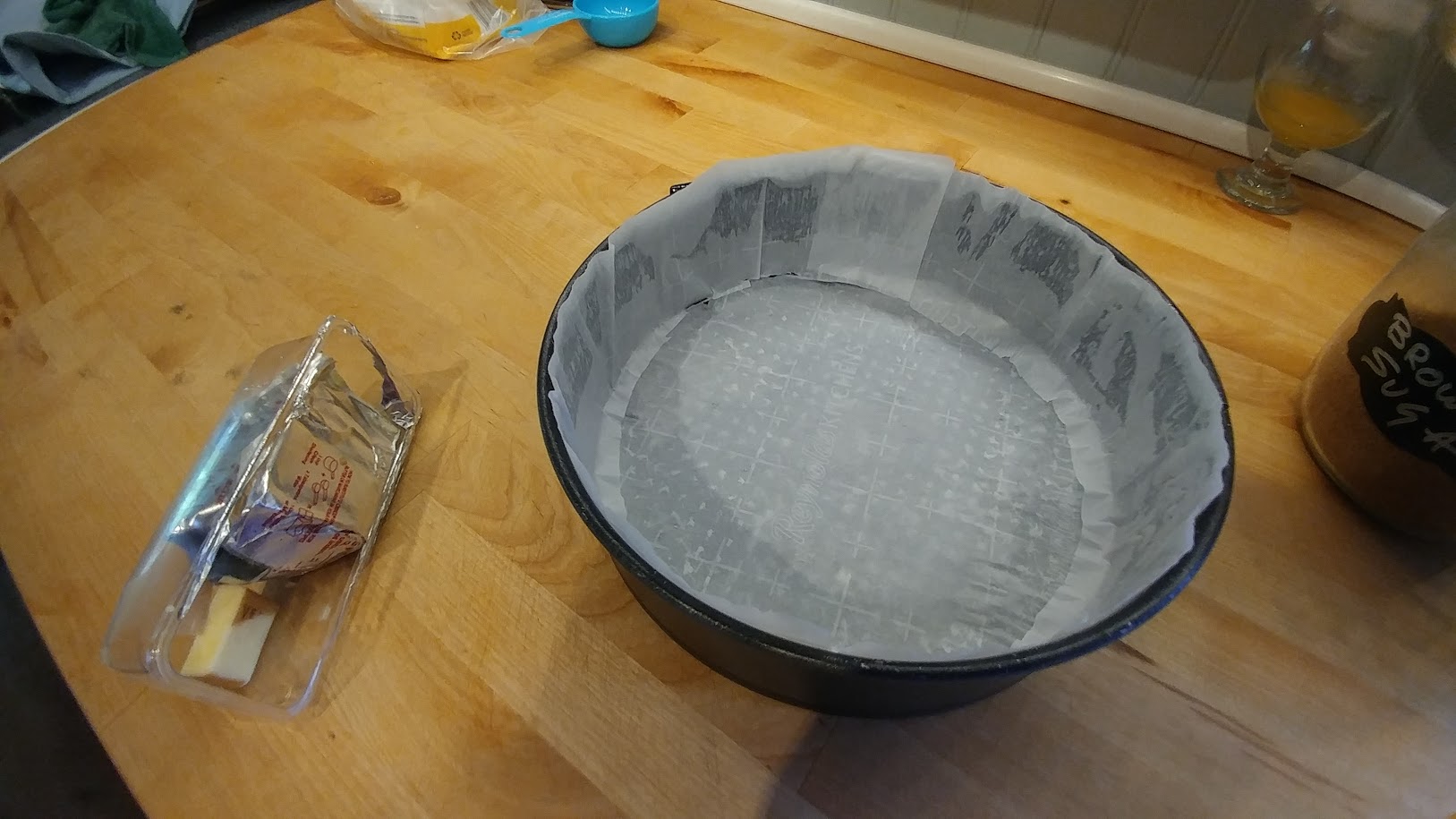 2 1⁄8 cups self-rising flour
(300g)3⁄4 cup butter (180g)
1⁄2 cup brown sugar (150g)
1 packet vanilla sugar
Put the flour, brown sugar, vanilla and the salt into a bowl.
Cut the butter or margarine into small cubes and add these to the flour mixture.
Beat the egg and add it to the flour mixture
Mix in kitchen aid mixer or by hand to make dough ball.
For the filling:
2 1⁄4 lbs apples (1kg)
3⁄4 cup raisins soaked in brandy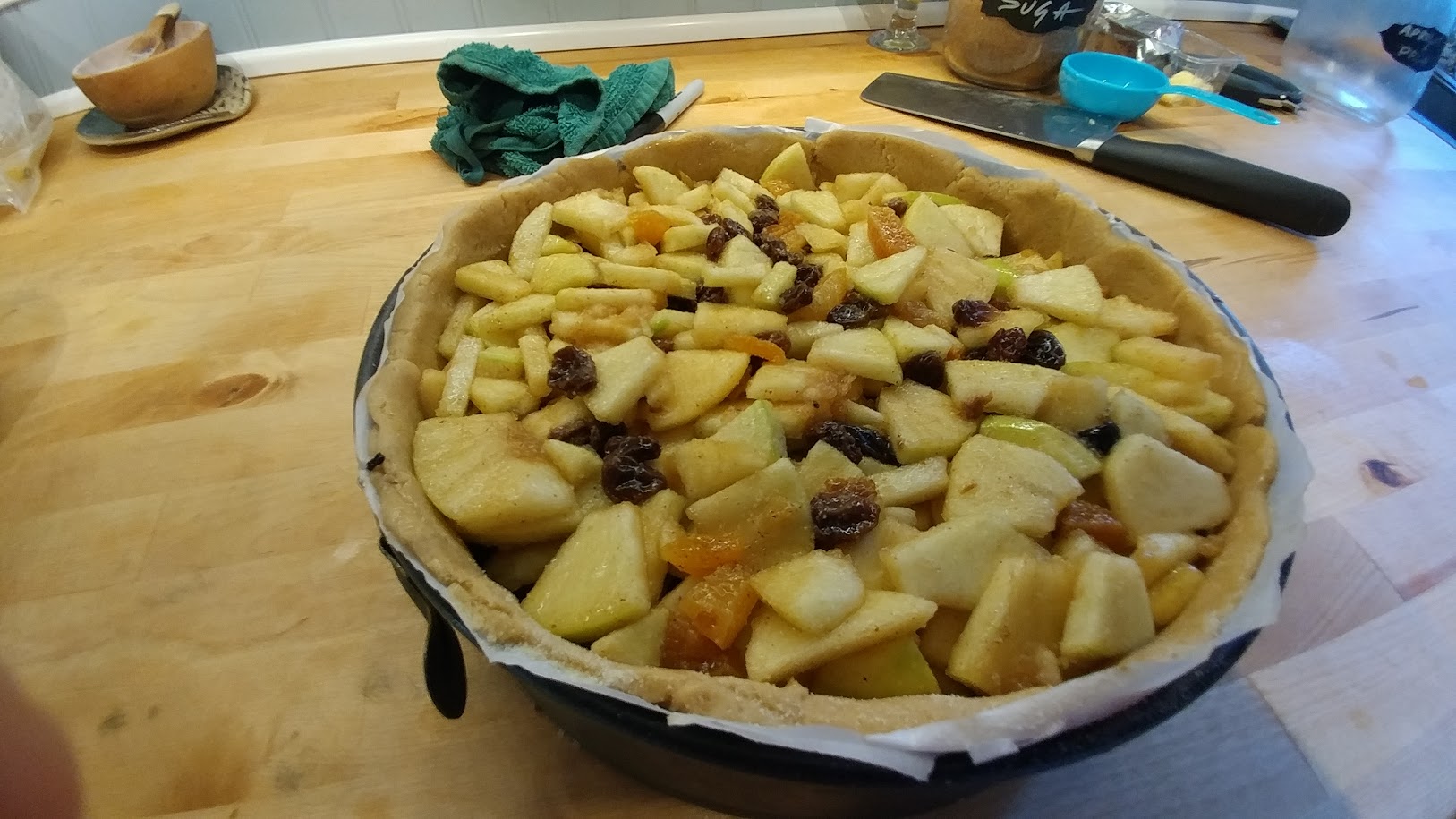 1⁄4 cup granulated sugar (40g)
3 teaspoons cinnamon
2 1⁄2 teaspoons lemon juice
Tablespoon semolina
Peel the apples and cut them in cubes
In a bowl, combine apple, raisins, sugar, cinnamon, the lemon juice and half of the semolina.
Butter a 9-inch round springform cake pan, or spray it with a non-stick spray.
Line the pan (bottom and sides) with about 3/4 of the dough
Cover the bottom with the remaining semolina.
Add the filling, but try to leave the juices out.On a lightly floured surface, roll out the remaining dough until it's less than 1/4 inch (1/2 cm) thick.
Cut the dough into strips and layer them over the apple pie to form a raster,
Use the remaining egg to coat the dough strips.
Bake the pie at 175°C / 340°F, just below the middle of your oven, for about 75 minutes.