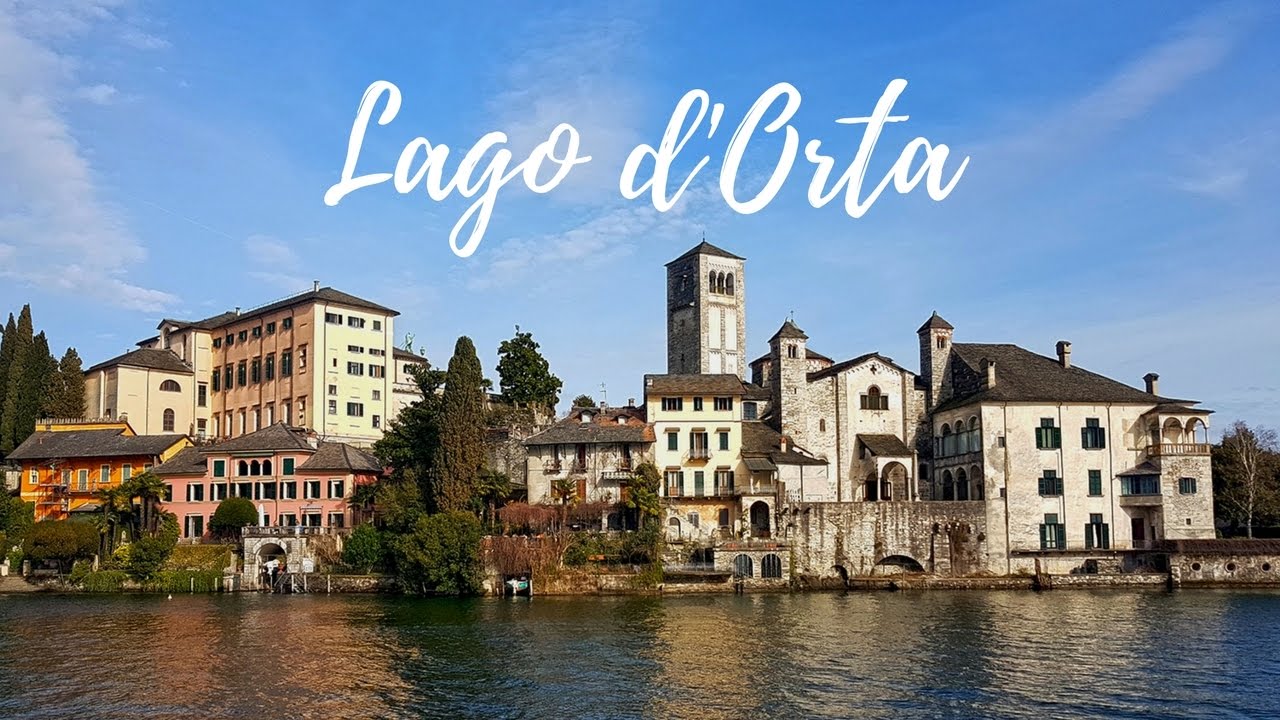 Upon arriving in Italy the temperatures were quite high as they had been most of the drive south so far. Having the lake just outside the door was a help as were the lower temperatures at night. Within a few days of our arrival a spectacular thunderstorm with brilliant lightning lit up the night sky. This was the start of normal cooler temperatures for us and we discovered much of Western Europe.
Our home base was located within a ten minute walk of the village of Orta San Giulio on the eastern side of Lake Orta.  The five bedroom villa included stunning views of the lake so getting back into the car for excursions found to be undesirable… although a few did take place.
We visited the Sanctuary of the Santissimo Crocifisso in the village of Boca in the past but its surprising size is always worth bringing unsuspecting visitors to see.
As the Piedmont region is world famous for its wines we took a trip through a hilltop vineyard in the village of Gattinara. Among the grapes we discovered a giant chair.
Another trip took us up via a very steep cable car to Sacro Monte di Varallo. This religious complex is made up of many small shrines each depicting a biblical story played out with life sized wood carved figures. Sort of an early version of Disneyland's "hall of presidents" but without the movement or voices. Some of the scenes depicted were quite stunning in their details and quality of carvings.  Aside from the precarious cable car ride, we drove over the Ponte Di Morca bridge –  completed in 1928, by Giuseppe Magistrini, and is one of the last remaining examples of Valsesian hanging bridges. Lunch was had at the mountainside Trattoria Il Giacomaccio. The architecture in this northern mountain region was decidedly Swiss.