Fiat Freakout 2021 – Lancaster Pennsylvania
Wednesday June 23, 2021 with our destination Bethlehem PA, where we would spend the night. Weyerbacher Brewing was our first stop on the road.
Bethlehem is best known for its former steel production and its rusting hulking ironworks is now an artistic sort of sculpture turned tourist destination called Steel Stacks. A nicely constructed viewing platform gives one a close up look at the various workings that go into steel production. The city also features many historic buildings dating to the 16th century. A compact city, much can be seen on foot with breweries strategically placed between points of interest.
Thursday June 24 – Sunday June 27
Lancaster – These days were spent with old friends with old cars – actually the new fiats seemed to out number the classics. The highlight of the event is the eventual parking lot meetings and impromptu parties. A scenic drive became less fun than expected as many more people joined the drive causing a staggered release of cars taking quite a bit of time. Ultimately the drive was more rural and less scenic with the added bonus of a local resident yelling at us for speeding on his local roads. There were several drives offered to the participants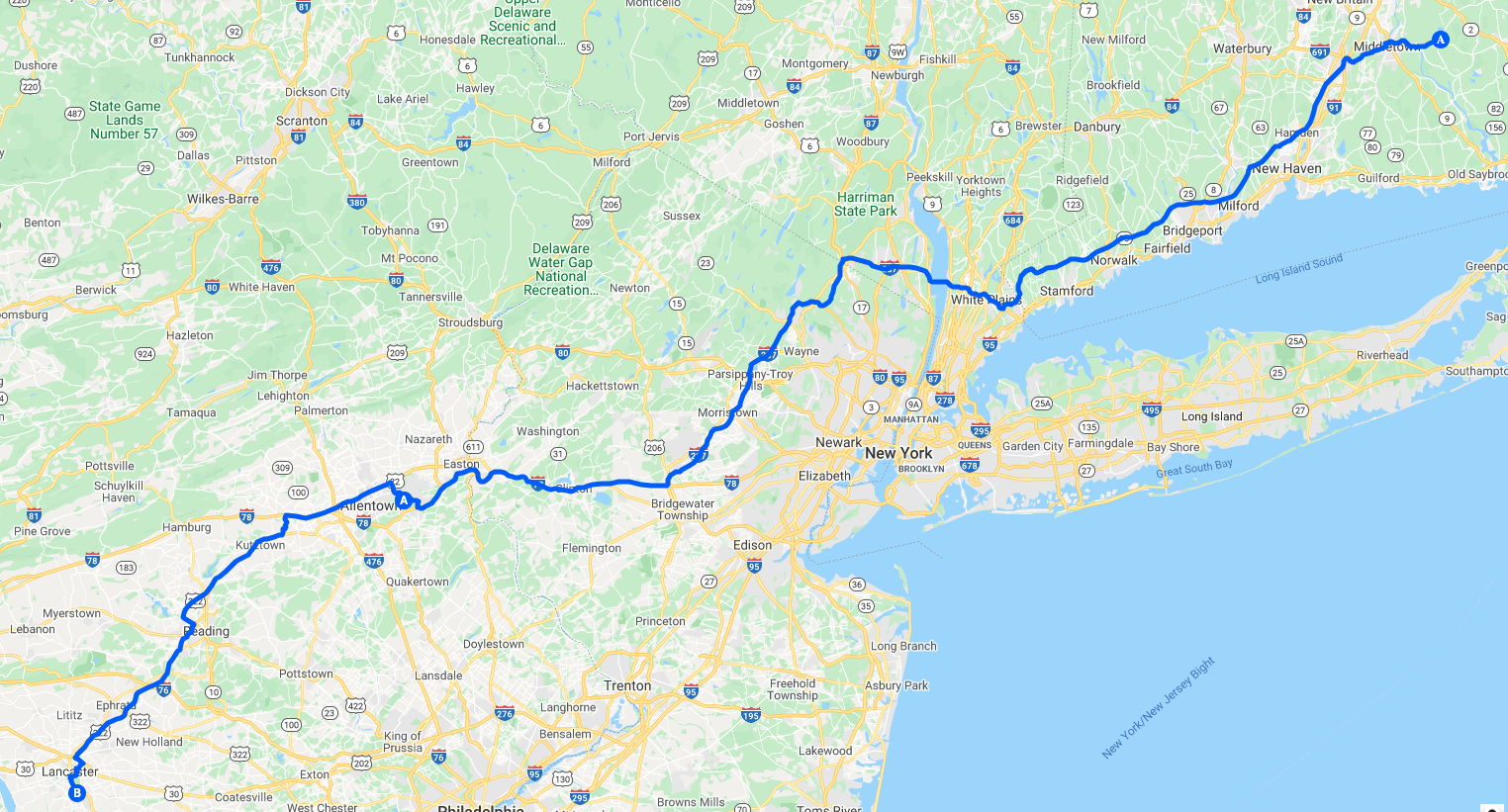 with each terminating at a huge Smörgåsbord restaurant.
Saturday – Concourse car show on the grounds of the Antique Automobile Club of America (AACA). Here, the vintage cars outnumbered the new Fiats with the majority of them being the 124 Spider. Quite a number of more obscure Fiat models were also presented. Unfortunately not a single FIAT DINO was present. Possibly due to their rising value, DINO owners apparently kept their cars in storage.
The return trip back to Connecticut was more scenic than the trip south. Many small twisty roads were driven with some having more pothole-craters than the moon. A visit to the Frank Frazetta museum was a highlight as was a stop at Tin Barn Brewing where the fantastic folk/bluegrass; Bunker Boys Band performed.